As you know, everything is racist today. When you don't have an argument, just call someone a racist. It's the wild card in any debate.
Over time, playing the race card diminishes actual racial bigotry.
The latest racial kerfuffle is over a brown corn pop on a cereal box.
take our poll - story continues below
Completing this poll grants you access to Godfather Politics updates free of charge. You may opt out at anytime. You also agree to this site's Privacy Policy and Terms of Use.
Trending: Leftists Slam Gladys Knight for Singing National Anthem at Super Bowl, Her Response is Classic
Here's the image: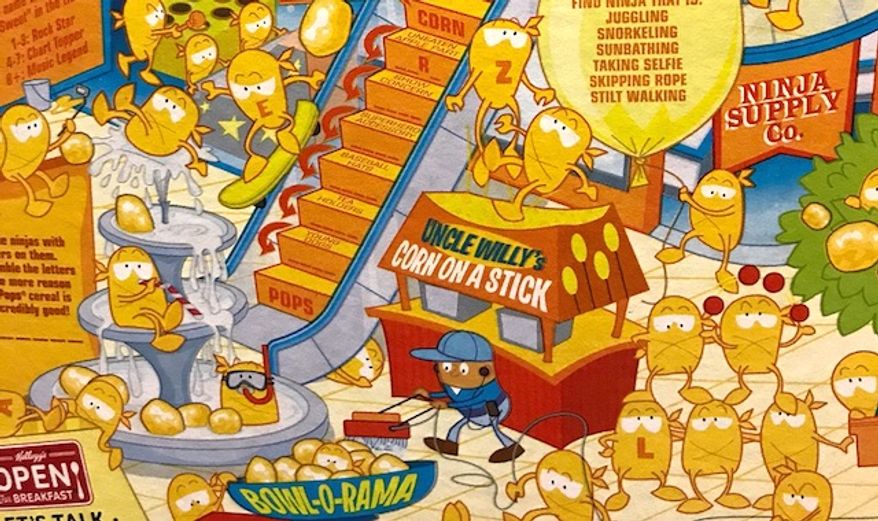 Do you see the corn pop with the hat and wearing headphones with a floor cleaning machine in his hands? That's what's racist.
A writer for Marvel Comics took to Twitter on Wednesday to ask why a Corn Pops scene included a brown anthropomorphic kernel performing janitorial duties among a group of others having fun. The company responded within hours with a promise to rectify the situation.

"Hey @KelloggsUS why is literally the only brown corn pop on the whole cereal box the janitor?" said Saladin Ahmed, who writes "Black Bolt" for Marvel. "This is teaching kids racism." Ahmed then added, "Yes it's a tiny thing, but when you see your kid staring at this over breakfast and realize millions of other kids are doing the same…" (Washington Times)
Instead of being proud of the fact that the brown Corn Pop is working while all the other Corn Pops are "having fun," Saladin Ahmed decides that a working brown Corn Pop is racially insensitive and tinged with racism.