Former Attorney General Eric Holder was an idiot under the Obama administration, and he is continuing on the same path.
On Wednesday, he announced that he is "part of the Trump resistance," which is a group of people who "resist" Trump because they can't accept the fact that Hillary Clinton lost.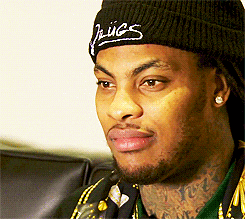 take our poll - story continues below
Completing this poll grants you access to Godfather Politics updates free of charge. You may opt out at anytime. You also agree to this site's Privacy Policy and Terms of Use.
Trending: Climate Priests Furious Over Report of Booming Polar Bear Population
Holder said, "There's no question about that," he continued,  "You know, I'm a progressive Democrat committed to the ideals of my party and proud of the work that I did as attorney general."
He also claimed that he's proud of Obama and what they were able to accomplish during Obama's eight years as president. What exactly did they accomplish aside from more chaos and division? I'll wait.
Holder also says that he will work hard to get officials elected that will "preserve that agenda," in both the 2018 and 2020 elections.
Fox News Insider reports:
On "Fox & Friends," Katie Pavlich said conservatives should be concerned, as Holder is working on redistricting, gerrymandering and opposing voter ID laws.

"He's not just going out and pumping his fist at these rallies. He's actually working on things that are actually going to have an effect," Pavlich said.
Pavlich added, "It's about making sure that the progress that he has made to undo some of the detrimental things that the Obama administration did to this country aren't going to happen."
She noted that Holder doesn't just want to preserve his legacy and former President Obama's legacy, but also oppose Trump.

She said it's interesting that figures like Holder and Hillary Clinton – who have low approval ratings – are speaking out for the resistance movement.