A federal judge has ordered Lehigh Valley County, Pennsylvania, to remove the cross from its seal. He says it violates the Constitution. The cross represents the reality of sin, separation from God, and the redemptive work of Jesus Christ to reconcile us to God.
The judge in the case "made it known in his ruling that he was not happy about the decision he had to make but was following the rule of constitutional law, including the establishment clause, which states that Congress may not pass any laws establishing a religion." (Fox News)
Trending: Socialism: The State Controls All Property Rights, & the People Possess No Rights at All
The state of Pennsylvania is not "Congress." The states wanted the Bill of Rights to keep the federal government from making such rulings. What's next, removing "done in the Year of our Lord" from the Constitution" and whitewashing the murals in the Pennsylvania state capital that includes a panel of the Ten Commandments, including the Sixth Commandment, "Though shalt not murder"? Atheist organizations have worked overtime to get images of the Ten Commandments removed from Government buildings. Judge Roy Moore, the current Republican candidate for Senate in Alabama, was removed from office because he put up a granite monument of the Ten Commandments in the Alabama Judicial Building in Montgomery, Alabama.
take our poll - story continues below
Completing this poll grants you access to Godfather Politics updates free of charge. You may opt out at anytime. You also agree to this site's Privacy Policy and Terms of Use.
On what basis does an atheist have to say that killing someone is a moral wrong?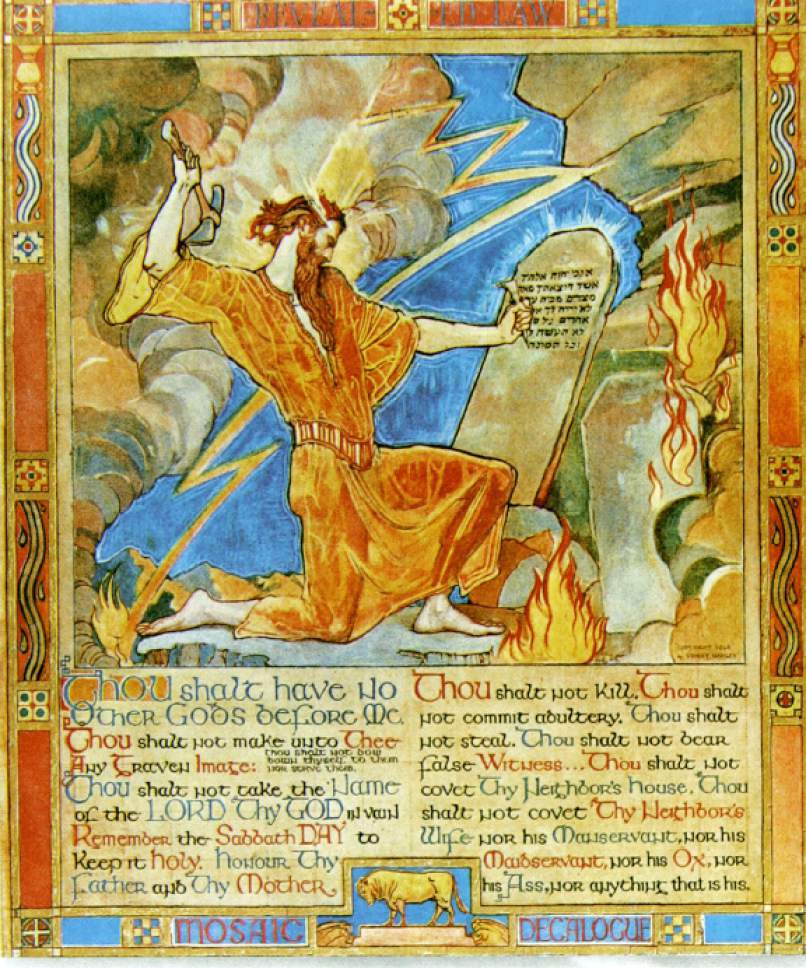 At the moment, the Las Vegas shootings are on the minds of all of us. Do you think there is a connection between removing God from everything and these evil deeds? We ask, Why should someone do such an evil thing? Can they be called "evil" if there is no God? Las Vegas is often described as "Sin City." But there is no sin in a world without God. Stuff just happens. That's it. I know, atheists will say they are moral. They are, but only because they are inconsistent with the operating assumptions of their worldview.
Don't forget to Like Godfather Politics on Facebook and Twitter, and visit our friends at RepublicanLegion.com.
Become an insider!
Sign up for the free Godfather Politics email newsletter, and we'll make sure to keep you in the loop.