As many of you have probably heard, Eminem told his fans this week: "Any fan of mine who's a supporter of his – I'm drawing, in the sand, a line. You're either for- or against-, and if you can't decide who you like more… I'll do it for you with this: F*** you."
I appreciate you @Eminem ✊🏾 pic.twitter.com/nwavBwsOkQ

— Colin Kaepernick (@Kaepernick7) October 11, 2017
take our poll - story continues below
Completing this poll grants you access to Godfather Politics updates free of charge. You may opt out at anytime. You also agree to this site's Privacy Policy and Terms of Use.
Trending: Washington State Police Chief Says He Will REFUSE TO Enforce State's Strict New Anti-Gun Law
It appears that NBC late-night host Seth Meyer is following in Eminem's footsteps as he gave his viewers a huge middle finger….well, if they are a Trump supporter anyway. If not, then don't worry. His classless comments don't apply to you.
He said that viewers should "get off the fence" and choose between the president of The United States and his show….
Oh wow. How will we ever make that decision.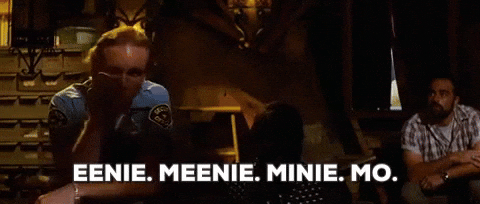 Oh I know! We will choose our president because we are sticking with him through the thick and the thin. We marched to the voting booths to get him into office and we aren't backing down now!
Meyers said, "I'm Seth Meyers and I'm here to say: if you like Trump, then go away," in a rap type way.
I wonder if he enjoys low ratings…because thats how you get low ratings.
Here is the clip of his oh-so-classy act: