Low and behold, the walking pantsuit is "disgusted" by Harvey Weinstein and will be donating the money he gave to her campaign to charity. The campaign that didn't win because someone is a dishonest hag….cough cough.
Who would have thunk it? I mean, it's not like she is married to Slick Willy himself, and scared his victims into silence or anything….right? Right?
Hillary Clinton said in an interview on Wednesday, "Well, there's no one to give it back to. What other people are saying, what my former colleagues are saying, is that they're going to donate it to charity, and of course I will do that."
take our poll - story continues below
Completing this poll grants you access to Godfather Politics updates free of charge. You may opt out at anytime. You also agree to this site's Privacy Policy and Terms of Use.
Trending: Climate Priests Furious Over Report of Booming Polar Bear Population
How noble. How honorable. How *gag* great.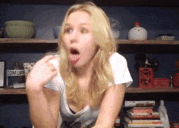 Clinton says she is shocked about the allegations and had "no idea" about his past. She said, "I certainly didn't and I don't know who did," she added, "But I can only speak for myself and I think speak for many others who knew him primarily through politics."
"I certainly didn't…I don't know who did" @HillaryClinton, asked if people knew of Weinstein's alleged behavior https://t.co/FnmLvdL8fJ

— OutFrontCNN (@OutFrontCNN) October 11, 2017
Clinton on Tuesday broke her silence about the accusations levied against the Hollywood mogul after The New York Times and The New Yorker both published additional accounts from women accusing Weinstein of sexual assault and harassment. Three women who spoke to The New Yorker alleged Weinstein raped them. The Times last week published an investigative report about harassment allegations against Weinstein stretching back decades.
"I was just sick. I was shocked. I was appalled. It was something that was just intolerable in every way," Clinton said. And no, she wasn't talking about herself or Bill.
Weinstein donated the maximum amount possible for an individual contributor to Clinton in both the 2016 Democratic primary and the general election.

Clinton, in addition to former President Barack Obama, came under pressure to speak about the allegations due to Weinstein's involvement in Democratic politics. The film producer was a bundler for both Clinton and Obama during their presidential bids. The Obama's issued a statement on Tuesday saying they were "disgusted" by the allegations against Weinstein.